As schools are closed and tourist hot spots are shut down, experts recommend that even those who show no sign of illness stay home during this time of global pandemic. Although self-quarantine is a good way to protect yourself and others from the coronavirus, however it lead to boredom and stir craziness.
Perhaps these Chinese people creative entertaining themselves could inspire you to spend the downtime.
1.For starters, many of them tuned in to some unexpectedly popular programming—two live-streams of the construction of two temporary hospitals in Wuhan generated more than 18 million concurrent views on Jan. 28.
The live-stream offered little more than a view of the construction site, with some workers and cranes moving about in the distance. Despite low production values and the lack of any visible drama, tens of millions of viewers, who jokingly called themselves "supervisors," flooded the comment section with encouraging words such as "Wuhan add oil, China add oil!" Some bestowed nicknames on their favorite cranes, such as "little red," and cheered them on to dig faster.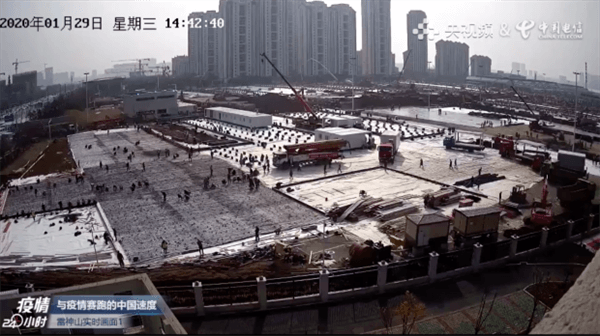 Peak boredom: More than 13 million people tuned in to watch a hospital construction live-stream.
2.In a video shared widely on Twitter, some people, reportedly in Wuhan, were chanting "Wuhan, add oil!" to each other from the windows of residential buildings.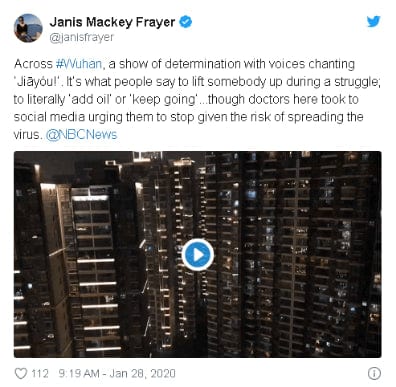 But doctors here took to social media urging them to stop given the risk of spreading the virus.
3.On short video app Douyin, the Chinese version of TikTok that has over 400 million daily active users. One popular format shows people with their family members in each room of their flat, including the bathroom and kitchen, making a thumbs-up gesture—mimicking the photos people usually post from a well-known tourist venue.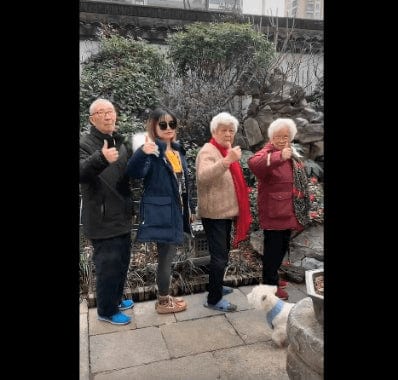 Then they get back into bed or chair.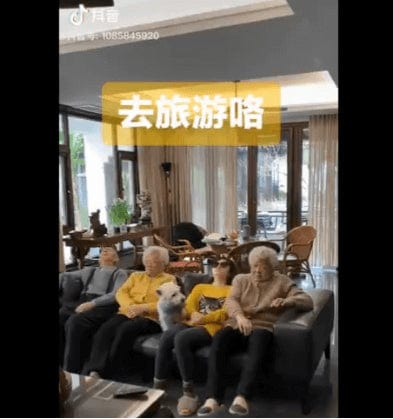 4.In another widely shared video, a middle-aged man in pajamas and a face mask was seen fishing from a small fish tank in his living room.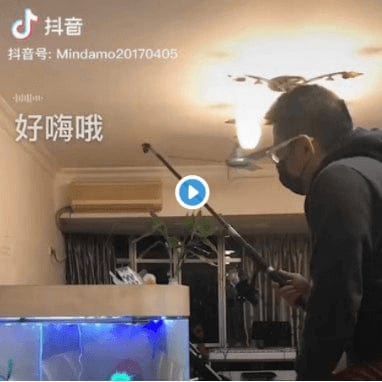 5.One played snooker, not with a cue stick, but with a chopstick and cherry tomatoes.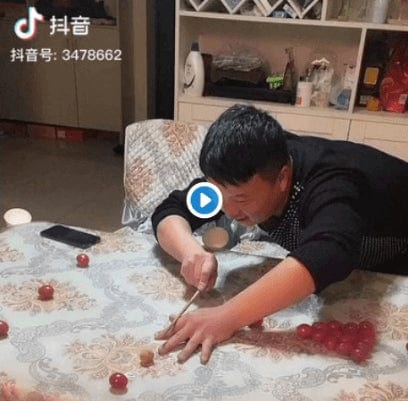 6.Even cats could not avoid being dragged into random activities by their bored owners, such as math lessons and card games.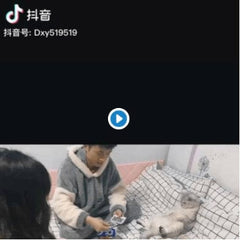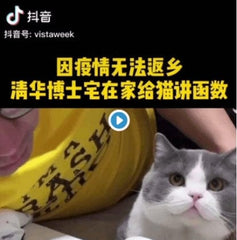 7.Hu Xijin, the chief editor of China's hawkish newspaper Global Times also weighed in, sharing a video of people playing mahjong but betting with face masks instead of money. The items are in short supply at this time.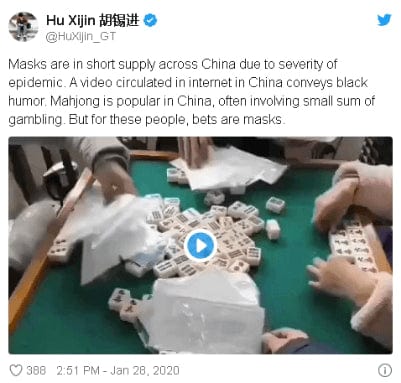 Hope these can help you stop going mad with boredom. It is better to stay at home it's not just for your own good but the good of others.
When going out don't forget to wear a masks. Electric Face Mask